Triumph Park
Where dreams become opportunities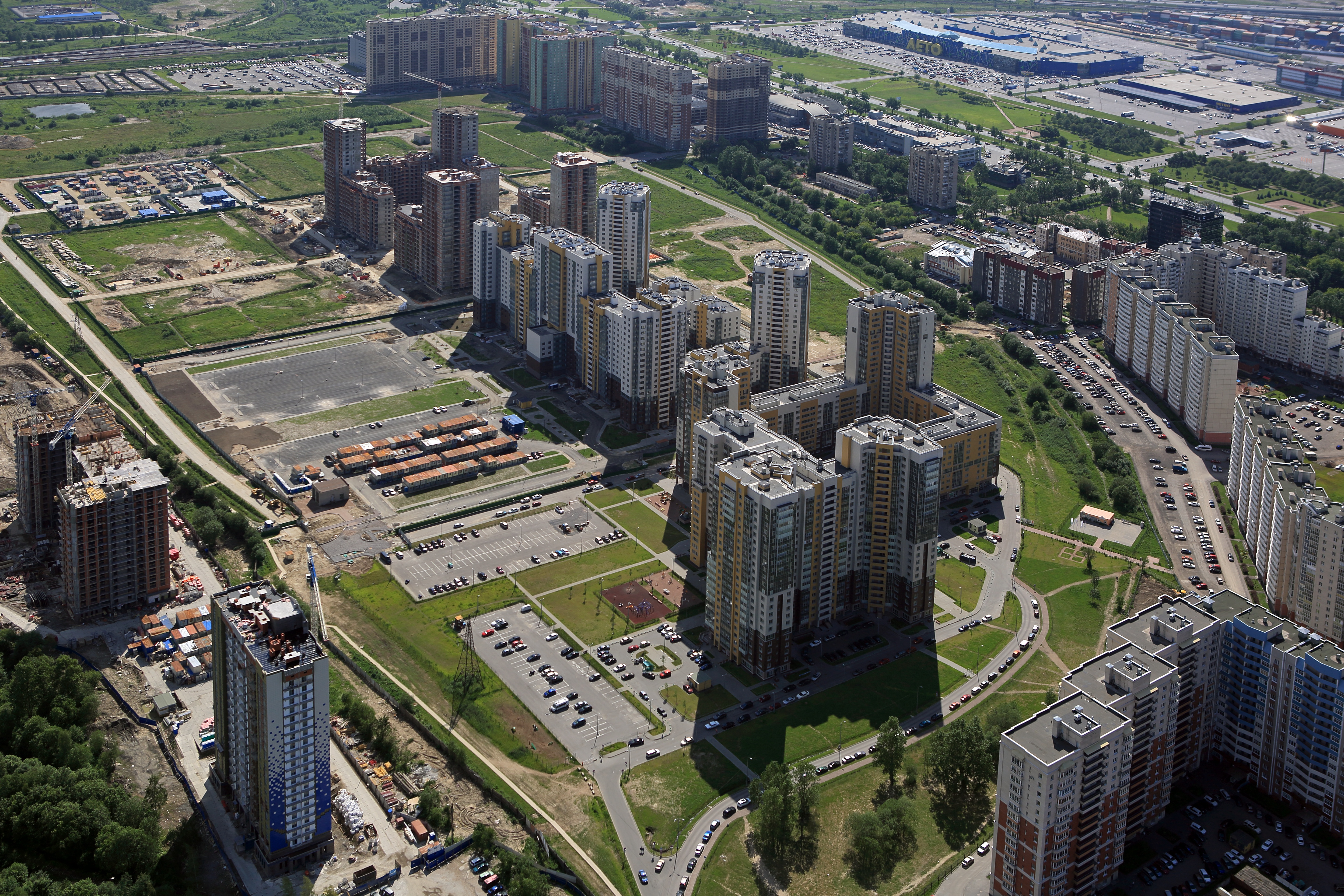 Triumph Park is a large-scale residential development in St Petersburg, designed according to best practice of sustainability. The buildings have low environmental impact, being constructed according to BREEAM standards.
Triumph Park was the first residential project in Russia to receive a design-stage BREEAM certificate, and later awarded by a post construction BREEAM certificate.
Triumph Park is a winner of Green Awards 2012 and 2013, the Russian Federal competition on sustainable development and energy efficiency.
Triumph Park represented Russia at the FIABCI Prix d'Excellence Awards 2015, in the Energy efficiency category.
Triumph Park was awarded a Gold Certificate of GREEN ZOOM, a Russian standard for sustainable development.

Triumph Park factbook
Triumph park movie April, 2017

40 ha land plot
Over 1 mln m² of quality residential and commercial premises
Market oriented apartment mix, totaling in ~8,500 apartments
Apartments with European fit-out, or advanced shell & core
Underground parking, schools, kindergartens
Closed secured eco-landscaped internal yards
Energy efficient, environmentally friendly - water purification filters, Kone lifts, low water and energy consumption, ample greenery
A synergy of social neighborhood, ecology and innovations




Phase 1: 510 apt, completed in Q2 2013
Phase 2: 630 apt, completed in Q4 2014
Phase 3: 1,346 apt, completed in Q3 2016
Phase 4: 1,244 apt, completed in Q4 2017
Green Tower: 132 apt

luxury tower, under construction, exp. completion Q2 2019

Phase 5: 1,510 apt, under construction, exp. completion Q4 2019
The 1st residential BREEAM certified project in Russia
BREEAM is the world's foremost environmental assessment method and rating system for buildings, with 200,000 buildings with certified BREEAM assessment ratings and over a million registered for assessment since it was first launched in 1990.
In Russia there are only a few buildings are certified, and the Triumph Park is one of them, being the 1st residential project.
Project Team
Architectural concept by Avner Yashar
General Contractor - NSK Monolyth, the leading construction company in St Petersburg
Project Financing from Sberbank, the leading Russian bank